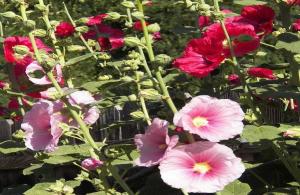 Racism terrifies me.  Ever since I was a little kid I was aware of the brutality of what racial hatred – or any other baseless prejudice – could cause because we lived in a neighborhood of blacks and whites.  It always seemed so crazy to me, even then.  I guess that's why the 50th anniversary of the March on Washington – which my mother actually remembers and still talks about – is so important to me.   It is scary for me to think that at one time in our history women and blacks didn't have the vote.  But Abraham Lincoln was fighting for this.  In a letter in the possession of the Shapell Manuscript Foundation to Michael Hahn, (the first Jew who was elected governor in American history), Abraham Lincoln "gently but firmly pushed for Black suffrage – and surprisingly, without making any distinction between the free-born and the freed…"
I am planning to board the PennLive bus to Washington with the others on Saturday.  It's so weird to think that it's been 50 years since the march on Washington for Jobs and Freedom took place.  What's even weirder for me is that we're still encountering racism and prejudice.  All in all it is expected that around 100,000 will be at the march and rally for this commemoration, in part sponsored by Rev. Al Sharpton and his National Action Network (Martin Luther King III's eldest son).  According to AP, the event is meant to be a tribute to "the significance of the original march and the 'galvanizing' of support for civil rights during that time," the result of which was laws to protect people's rights.
But as Homer Floyd, Chairman of the Labor and Industry Committee of the Greater Harrisburg NAACP and Pennsylvania NAACP, accurately noted that this event is "to kind of celebrate the successes and, at the same time, recognizing that there are many challenges that remain."  And a Harrisburg resident, Junior Howard said that the march marked "another step on a long journey to the final destination" of racial equality and freedom. It's a part of history.  It's a part of who I am."  And, truthfully, that's exactly how I feel.