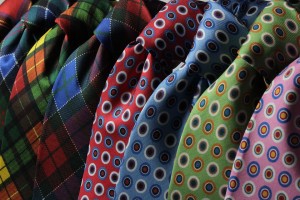 Sometimes I feel like thrift/consignment stores are a bit like how Forrest Gump compared life (to a box of chocolates): you never quite know what you're gonna get. And that's beneficial actually. Well, at least to my girlfriend anyway.
It seems to me that whenever she has free time, she's searching web pages for different clothing. From dresses to sneakers, boots to hats and then everything in between, she's always looking for "the perfect" something or other. So when I happened to read in the Harrisburg Magazine about the latest award our very own consignment store received, of course – being the good, caring, loving boyfriend that I am – I told her all about it.
Well that may have – in hindsight – been a bit of a mistake. Now she's obsessed with Fast Cash Friday at Wears Like New. This store is already inexpensive but with the additional 20 percent discount on Fridays (when paying with cash) it has become an even more attractive location for the girlfriend to spend the beginning of her weekends. Well, at least I get to go down the pub Friday nights now without getting an earache as she is admiring her new purchases, or showing them off to her girlfriends at 'girls night out.'
Truthfully I don't mind. I was quite interested to learn that consignment shopping is also beneficial to the environment and to the global recycling effort. She showed me this article that was most informative.
Everyone's a winner with Wears Like New in Harrisburg as far as I'm concerned. There are smiles all around.