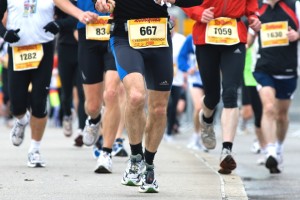 So each year, once one marathon is over, I vow to train for the next one. And each year I keep that promise…for about a week. So this year again I unfortunately missed out and was very unfit by the time the marathon rolled around.
Not that my entrance into the race would have turned heads like Leroy Soltzfus did. But perhaps the 22-year old didn't want to become famous for the reason he did. It wasn't due to his speed or grace that Solzfus made headlines but what he was wearing as he was running. You see, Soltzfus – who completed the race in just over three hours – is Amish and actually was clad in clothes typical to that religion. Which is not, as you can imagine, very typical to marathon runners in general.
What was even more interesting for me personally was how Soltzfus described his love of running. He said he uses it to deter his entry into sin! Perhaps I should try that next time I'm ordering a third beer for the night!