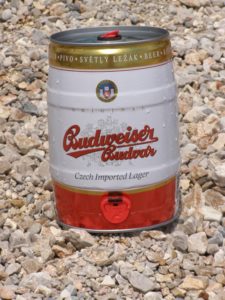 Earlier this month, the Budweiser Clydesdales came to Harrisburg and caused quite a commotion.  But it was a lot of fun as well and so great for the summer when I am always looking for something fun and different to do.  Especially since it was outdoors and it's never easy getting the kids away from their screens.
We got out the house at 11 am and didn't have to wait at all long for 8 draft horses to parade through the city, pulling a super cool vintage wagon toward the Capitol complex along North Second Street.  I told my boys about the history horses have with Budweiser (that dates back to the 1930s) and have even had a place in US presidential inaugurations!
I was a bit upset we missed the parade at Penn National Race Course, but was happy we at least got to be part of their first parade.  I just hope that they are on the same schedule next year so we can get some more fun in.