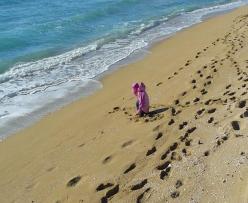 I was looking for a show with a difference.  So when I read about Mark D. Lingenfelter's one-man show at Open Stage of Harrisburg club I figured perhaps I should try it.  Apparently he opens by jumping out of a suitcase!  Well, that's certainly an evening with a difference!
The show lasts for an hour and is funny, self-deprecating and altogether entertaining.  Or so the reviews say.  I'll have to think about taking my lady friend.  I know that she's not up for the regular Harrisburg clubs – I think I'm at the age now where I'm not either – so this might be something she'd agree to.
Well, it's definitely worth a shot and worst case scenario, at least I'll feel like I'm doing something with a little bit of culture.  After all, I have to lead by example with my boys if I ever want to get them off the Wii!
That's it for now!