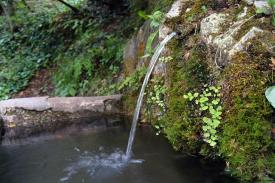 It's time to think about the summer. The kids are with me for a long stretch of time and I simply don't have the cash to take them away anywhere. So I've just started looking around for local options. Thankfully there seem to be a few.
Clubs in the region will be opening ponds, streams and grounds for local kids to frolic and enjoy lots of outdoor activities – the perfect antidote to my three boys' massive energy! Registrations are just beginning and I'm going to get in there! My philosophy is, the more exhausted they are, the better off for everyone!
This year there are some great opportunities for nine to sixteen year olds (which more or less covers all three of my boys). The Capital Area Sportsmen for Youth Field Day on June 14 will make a great weekend activity – starts at 7 30 and ends at 3 00pm. Thankfully I'm past the days of early risers so we'll probably find ourselves there at around 11. It's perfect – especially for my oldest who is constantly complaining we only do stuff for the younger ones. They are going to do shooting, canoeing, fishing, archery and more. He'll definitely have fun there.
So it's a start. I'm going to keep my eyes peeled though for more Harrisburg clubs and their activities to keep boys busy and active this summer.