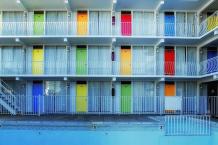 I'm wondering what to do this month to really get into the spirit of summer. So I started checking out the Harrisburg Calendar for fun activities, especially those that are outdoors, and also – preferably – kid-friendly ones.
So next week there is a Stress Relief Walk, starting at the Nature Center! I don't think my kids are going to go for that so I'm going to try to see if the ex will have them that night. It's early evening (the best time to walk in my opinion) and it's a 3-mile stroll with short climbs and easy trails. Why not? I think it's a great way to kick off the summer!
Now, the next night there's a Canoe Wildwood by Moonlight. That looks really interesting but I'm not sure if I can get away two nights (I also have a lot of work commitments next week and the week after). Anyway, if I do get to go, I'll learn all about what's changed over time vis-à-vis the lake and the park, as I paddle into the aquatic ecosystem to check out the lake and marsh. It sounds phenomenal, especially since the timing will provide picturesque views as the moon rises over the lake.
On July 12 there is a Volunteer Work Day to help Wildwood and all its habitat enhancement projects. That's from 10am to 1pm so that's perfect for the kids and me to do since they are on holiday from school anyway. Then I'll treat them all to a pizza. It'll be a good day out I hope.
So that's a start at least. It looks like it could be a really good summer. That's presuming the ex and the kids co-operate!