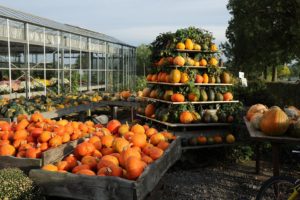 The Harrisburg Harvest Festival, that took place over the last weekend in August, was just awesome. We had such fun. Indeed, it has quite become the main pulling event of Harrisburg. I think Brian Latta, our City Manager, got his goal accomplished when he said that they wanted to make sure the Festival was "a local celebration for our heritage, farming and the grass seed harvest." It truly was.
Also it's good because apart from last year, they didn't have the Harvest Festival for like a decade and a half. I'd really missed it. Was very glad it came back. They decided it would be a good way to draw people in to town and farmers were interested in doing it again. I think they succeeded.
Either way my kids loved the tent with games and the horseshoe tournament was just so different! In my opinion, it was a great pre back-to-school activity. And now that my kids are back in school I think I might just have to have a little festival of my own! Happy fall everyone!