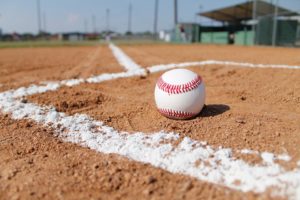 It was pretty cool when Cal Ripken Jr., (of Hall of Fame, fame) stopped by in Harrisburg.  While he was more into the Studies when he came by (to the disappointment of my boys who were hoping for a focus on sports), his "Iron Man" reputation came in leaps and bounds before him.
He made a really important visit I thought when he stopped by at the STEM Center (Melrose Elementary School – shame my kids have all graduated from there now) and admired the $10,000+ worth of math, science and technology equipment our Harrisburg kids get to use regularly.
Which of course was to be expected as it is his very own charity – the Cal Ripken Senior Foundation established to honor in his father – which supports all of that there.
Even though he's actually not played professional baseball for 15 years he's still a legend here and my kids were glad he came to visit (even though they didn't actually meet up with him).  Once a legend, always a legend I guess!