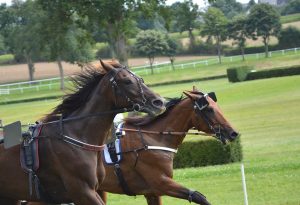 Now in its 72nd  year, the annual National Horse Show is a must-attend event in my opinion.  Held this year from 12-21st October, it has garnered a reputation throughout America as being one of the "largest and most prestigious horse shows," where those who came along got the opportunity to observe America's best "hunter and jumper" horses do their thing.
Indeed, almost 1,500 Junior and Adult competitors (from around the world) competed at the show…And prize money went to $500,000!  Presented by the Lindsay Maxwell Charitable Fund, it took place at Pennsylvania's Farm Show Complex & Expo Center.
I never really saw myself as a horse lover but I have to say, this event changed my mind!