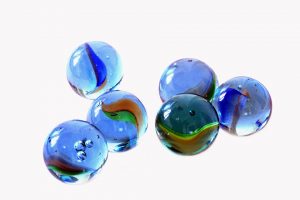 If you didn't make it The Pennsylvania Christmas & Gift Show that took place from November 29-December 3), shame on you and boy did you miss out! It was a truly festive celebration of this happy season's most awesome arts and crafts, decorations, dance, food, music and more.  There was a ton of neat jewelry for sale as well as kids toys, stuff for the house and cool Christmas-themed paraphernalia.
Still, there are plenty of other things going on to get you into the holiday spirit.  On Friday there is the Tales of Paranormal Christmases of Yore at which you can observe the Nightwatch Paranormal team discussing the links of Spirits and Christmas Traditions as they share their experiences of tales of yore as well as give an insight into other traditions that take place around the world.
Once Christmas has come and gone the festivities continue as there is still New Year's to consider.  For those looking for something out of the ordinary for New Year's Eve, might I recommend the Gettysburg Murder Mystery Dinner Party: Totally 80s, Totally Murder.  That looks like a lot of fun as, let's face it, the 80s were the best!  So come on down with your leg warmers, jean jackets and other 80s gear to rock out at this fun party!