Home
› Category Archives › Harrisburg Health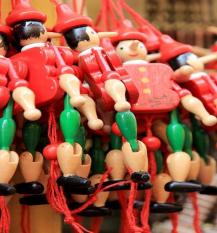 When it comes to the cold weather, the only thing I want to do is lie down and do absolutely nothing.  I mean, seriously, who wants to do anything other than snuggle under a blanket?
But apparently that's really not the way to beat the blues.  The way to beat the winter blues is actually by exercising!  Aah! That doesn't sound like fun!  But I read recently – and my girlfriend keeps confirming it (very into fitness is she) – that exercise is the most important when the weather is like this.
No matter what it is you do, just do something apparently is the message.  The idea is to REALLY sweat.  And the theory is, that by exerting energy – even if one is freezing to start with – it is like having an internal heater as one sweats so much from the exercise that they are no longer cold.
Now I get it. I really do.  I mean sweating sure is one way to get warm.  But the thought of getting dressed up, in the car and seek out some Harrisburg fitness actually fills me with dread.  So I came up with a different solution (and also a way of getting my 3 boys to exert some of their excess energy – something boys ALWAYS seem to have) and that is, jumping jacks in the living room.
Boy did we sweat!  And when my girlfriend gave me the Wahoo Fitness Heart Rate Monitor I figured I would get really competitive while getting in shape. What could be better?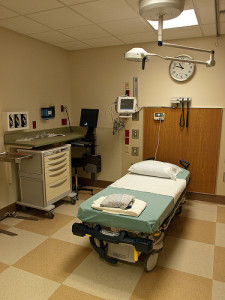 For the fourth consecutive year, the Harrisburg Medical Center (HMC) was awarded the Hospital Provider of Choice in recognition for it becoming a "market leader for employee retention" as well as its track record on patient satisfaction and patient experience.
This is great news for us all – the people of Harrisburg are ultimately the major beneficiaries of such news.  HMC also received 11 service breakthrough awards for "overall achievement and significant improvement" vis-à-vis its patient survey scores.  Further, it was awarded for both individual and organizational performance along with being named the "hospital of choice" by patients.  And, as Jeff Smith, HMC's Service Excellence Program Director (who also received an honor) pointed out, despite the fact that the city had been through challenging times – such as the flood – "we continue to thrive."
I like the idea of organ donation. I even have a donor card; you know, one of those cards you carry around with you so that when your number's up they can dissect you and take anything useful left inside of you, out, and give it to some deserving soul lying on an operating table somewhere. Anyway, it thus made me happy to learn that Donate Life Pennsylvania is starting an organ donor campaign for this year to try and boost the amount of registered donors in Harrisburg, and ultimately, the rest of the country. They made the announcement yesterday which apparently was National Organ Donor Day.
Anyway I hope it works because right now there are around 8,000 people in the state of Pennsylvania alone who are waiting for an organ transplant but only 45 percent of our licensed drivers have the card to say they would like to donate an organ, should they end up in a fatal car accident.
What's particularly troubling about this is that nearly 20 years ago it was our city, Harrisburg that was the model for other states. But now we've taken a somewhat large step down especially when compared to states like Alaska and Montana, almost eight out of ten donors are registered.
So I just found out that the reason there has been such a focus on dental hygiene for kids recently is because February marks National Children's Dental Health Month (NCDHM). Apparently, the Pennsylvania Dental Association is sponsoring a poster content (something it does every year and all students in the area are being asked to participate. Shame; that means my kids don't get to join in which makes all the talks I've been having with them, somewhat redundant.
And even my kids got upset that they couldn't join in when they heard about the $500 winning prize money and to have their poster reproduced as bookmarks which will be given to all libraries across the state; my oldest has always been somewhat of performer and really loved this idea. There are other prizes too – the teacher gets one and there are monetary prizes for second and third place as well.
So I can only hope that one day I'll get to spend as much time as I want with my kids, and not have to constantly have this pit in my stomach feeling that I'm just missing out on way too much…which clearly I am. Oh well; I must focus on the positive.
Until tomorrow…
So there has been quite a lot of discussion on kids' health in Harrisburg especially with the Wellness Challenge in the city. My kids came for the weekend which was nice so I was trying to get them interested. At the moment, there is a focus on dental hygiene and health. And one way to ensure kids dental health is by focusing on the child's diet apparently. Thus, key to dental hygiene is regular dental visits and a good diet, with minimal sugar and acid.
The problem today, according to Children's Dental Health Associates owner, Dr. Eric Felix, is that kids are consuming huge amounts of fruit juices and candies that all attack enamel. In other words, pure sugar is being put directly into their teeth. What parents also have to be aware of is the amount of fruit snacks and gummy vitamins they are consuming since their sugar content in these is also extremely high. Thus the advice being given to parents is to remember that fruit roll-ups are basically candy and should be treated as such – as an occasional treat, not as a "fruit."
That's definitely something I didn't know and will be trying to modify in my kids' diets also. But it's really so hard since I see them so rarely all I want to do is spoil them; I guess I'll have to find other ways to do this now, not with sweet treats as they won't thank me for that in the end.
I know, I know, I should have gotten my flu shot. But I just didn't get around to it – what with being busy with work, and the new woman in my life and of course my kids – so now I'm sick and I need to see a doctor. A while back I did sign up with a doctor though at the Community Medical Associates; his name is Dr. Donald Spigner and he's been practicing for nearly 50 years! He graduated from the University of California, San Francisco (although why I needed that information, I don't know!) and he has a really great bedside manner.
So I went this morning; he told me it's flu and to just rest up. So that's what I'll be doing I guess. Joanne was pretty good about it and said she had no problem having the kids this weekend (it was my weekend to have them) so I'm just planning on spending the weekend in bed to recuperate. Nothing else to report; I guess the next thing on my to-do list is to get better so that's what I'm planning on doing!
I always miss my kids of course; being divorced is tough on the parents too.  But I especially feel it when I hear about cool things going on in my city that I know my kids would love.  Well, earlier this week the Iron-Kid Challenge started and that really got me thinking about my kids.
I guess it has a similar philosophy to the Harrisburg Wellness Challenge I mentioned a couple of weeks ago, being part of this project our Mayor established.   It's an after-school program that is meant to try and get kids excited about healthy diets and taking regular exercise. This particular part of the program received financing from the Highmark Caring Foundation.  Rosemary Browne from the foundation said "for more than ten years we have worked to improve the health, well-being and quality of life in the communities that we serve.  And we have also been focusing especially on efforts around children's health." There are going to be prizes given out at the end of the school year too.
My kids really need to get into this.  They need to see that it can be fun and invigorating to eat well and find a sport they love. As well, if they get into sports early on in life then maintaining it will be easier for them as they get older.  At least that's what Dani said was how she got hooked on swimming.
It's a real shame my kids just aren't living here; I think they would really benefit from and enjoy this a lot.
So Dani and I are meant to be getting together for dinner tonight. Only problem is, I just found out that Harrisburg hasn't had an official restaurant health inspector in more than 6 months!  I didn't know that until  now and was shocked to read about it.  Now I'm really nervous about going back to any of the restaurants we've been to in Harrisburg in the past.
Apparently it's all to do with budgeting.  But there is a promise that the city will be getting a health inspector back. Currently around half of our 400 restaurants haven't been getting a health inspection. No-one wants the job and, what's even worse, Harrisburg City Council didn't even budget for the vacancy for 2012!  Although there are promises it will.
It's not all that bad though.  There have been some inspections apparently. Harrisburg code director Dave Patton has covered inspections since Heather Kreeger, who was paid $42,000 annually in the position, resigned to take another job last June. But Patton said he has only been able to inspect restaurants when he has had free time, which is why the city has encountered a backlog.
So I started thinking about where to go tonight and decided we should go back to the FireHouse Restaurant and Bar. Apparently the owner there, Donny Brown, said anyway that "health inspectors only come once or twice per year. If a place is not maintaining good safety standards, a customer is going to know it before any inspector," That put my mind at ease a bit but I'm sure I'll be scouring the place for signs of hygiene issues.
So it seems like Harrisburg is taking its health and wellness seriously.  I'm definitely not averse to that.  I for sure could do with losing a pound or two myself given the fact that I've consumed rather a few too many chicken wings at McGraths – which is now really my favorite hang out on the nights I'm going solo.  But given that we all try to make our New Year's Resolutions center around weight loss and healthy eating, this latest endeavor is to be welcomed.
Initiated by CaféWellTM and HealthAmerica, "Race to the Moon" has been getting willing and eager participants walk 208 million steps in two months.  The program apparently officially began in the middle of October and to date, people have clocked in a staggering 89,000 miles (which – if you're counting – would render you one-third of the way to the moon) but I've not joined in yet.  Although it is definitely something I want to get involved in and encourage my kids too do as well. Neither Joanne nor I have been particularly good about encouraging the kids to eat well and exercise regularly; it's something we definitely have to work on.
There are another three months left of the program so I'm going to try to find out how I can get involved.  I heard that there is still room for newcomers and we'll get a free pedometer too!  And there are prizes involved too!  Now, if there is something that will push my kids to do something, it is prizes. So that's my next task – to find out more.