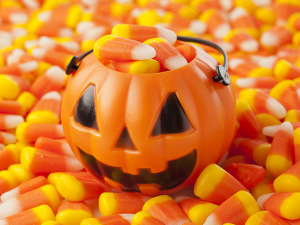 I'm all for dental hygiene and keeping my kids healthy and safe and all that, but I still want them to enjoy Halloween as much as the next person. That's why I actually really respected what the Pennsylvania Dental Association did this year connected to Halloween.
Rather than issue some boring educational video on how bad candies are for you, the Dental Association encouraged kids to participate in the Halloween Candy Buyback Program. It's really cool actually. The way it works is that the dentists hold an event at which they can purchase any Halloween candy a kid got that they didn't open. They give the kid either: cash, coupons, toothbrushes or other goody bags.
And don't worry; it's not like they are keeping the candy for themselves or their kids. Once they've collected it all it gets sent to Operation Gratitude which is a Californian non-profit that thereafter ships it all out to soldiers' and troops overseas.
So it seems that even when you're big (a soldier) you can still enjoy Halloween thanks to this initiative by the Pennsylvania Dental Association!